Creative projects with Filipino migrant workers
We recently had the pleasure of doing two projects with Kanlungan and FDWA, making zines and posters with members of the Filipino community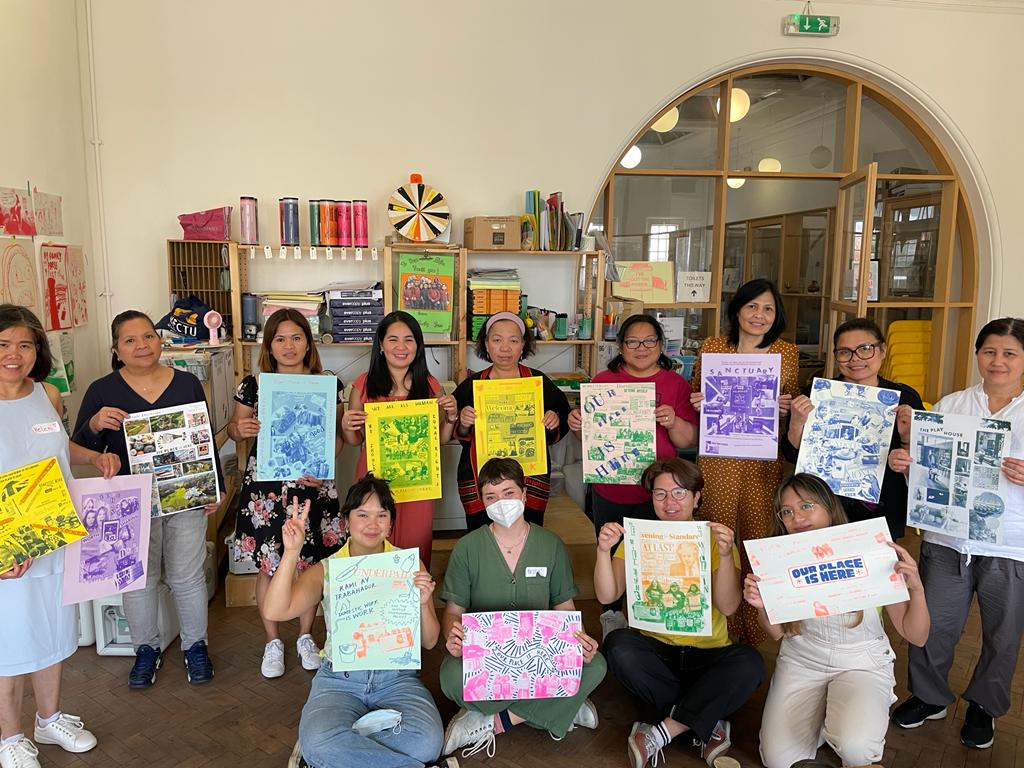 The impact of Covid has been deeply felt by all communities, and as a collective for East and Southeast Asian people in the UK, we were particularly impacted by an increase in anti-Asian racism after Covid reached the UK from China. However, within the East and Southeast Asian umbrella, the Filipino community's experiences during the pandemic have been overlooked. Filipino migrant workers are disproportionately represented in domestic work and care work, and have been exposed to great risks working in these sectors with minimal rights. Kanlungan and FDWA are two community organisations who provide much needed support to Filipino migrants in the UK, and we were honoured to work with them on two projects to deliver creative workshops for their members during the pandemic.
The first project was in collaboration with Kanlungan and research Ella Parry Davies, and explored Filipino migrants' experiences of the pandemic. We led a series of creative workshops, sharing experiences and creatively exploring how to convey these to a wider audience. This resulted in a co-produced zine which can be read online here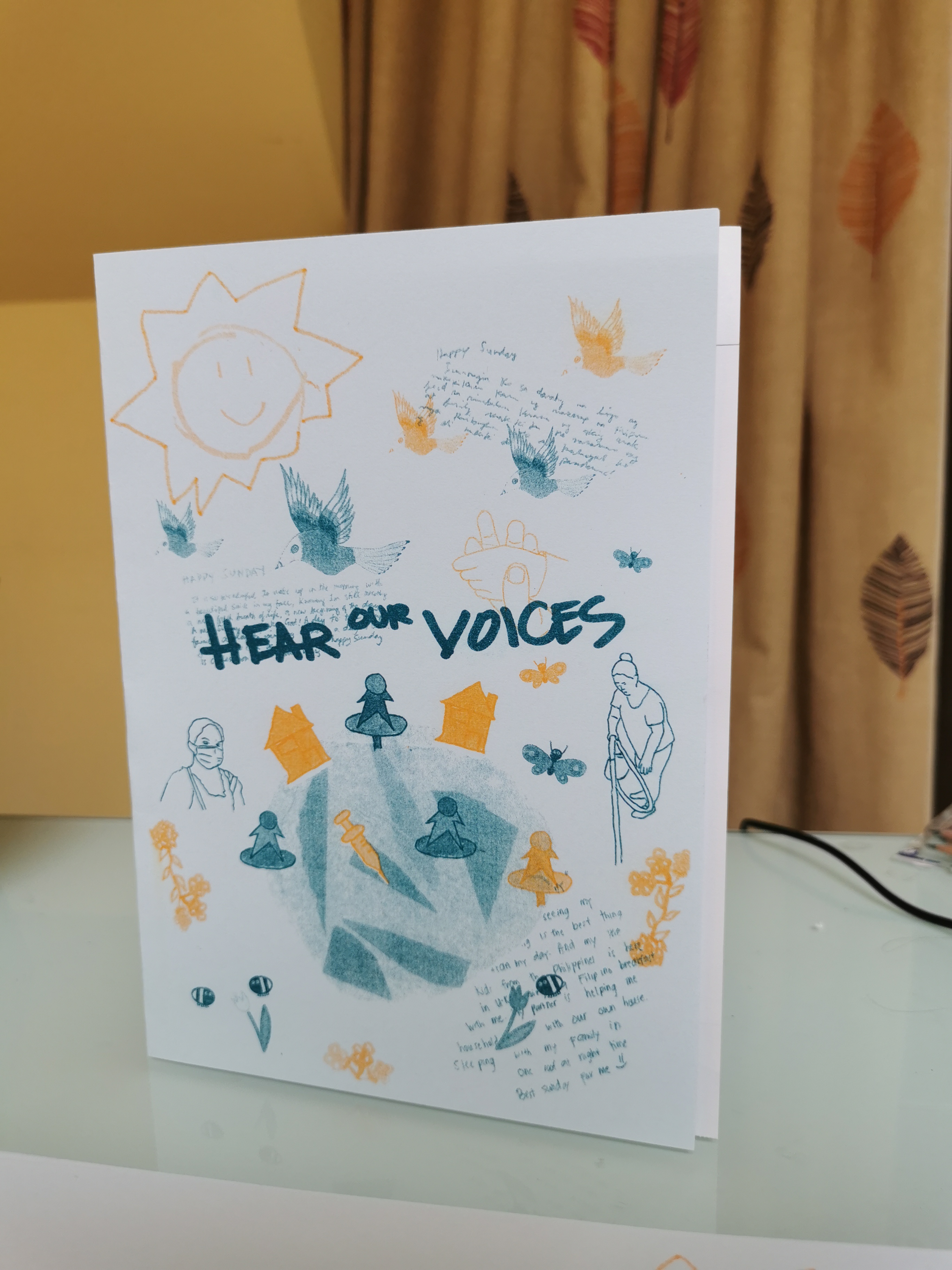 The second project was in collaboration with Kanlungan, Voice of Domestic Workers, Kalayaan and FDWA on the project "Our Place is Here". We worked with Filipino migrant workers to creatively explore the idea of 'home' and their understanding of what home means. We then created posters communicating these ideas at Rabbits Road Press, where participants learnt how to use a risograph printer. It was great to see familiar faces from the previous workshops, and eat delicious Filipino food together in between chatting and creating.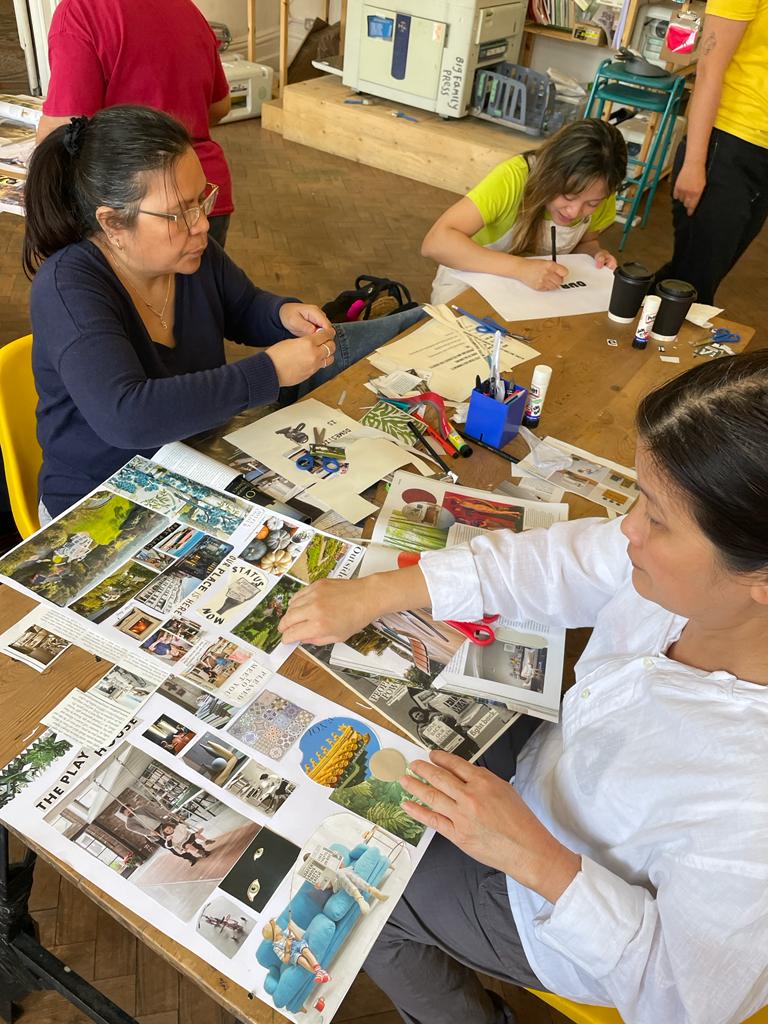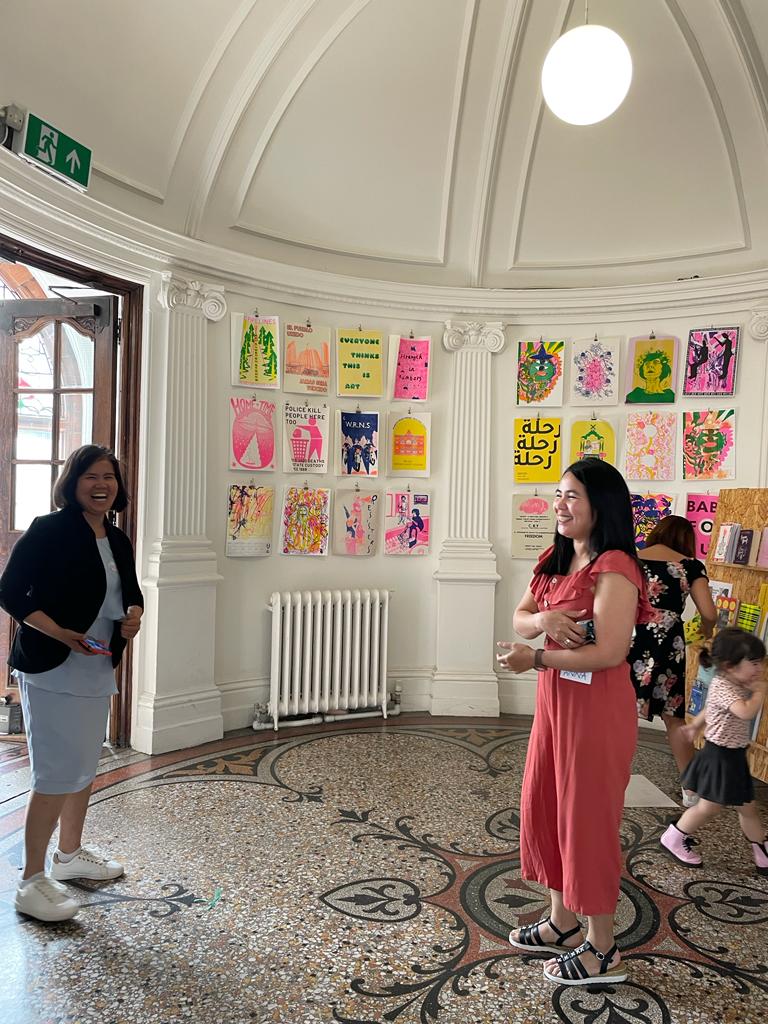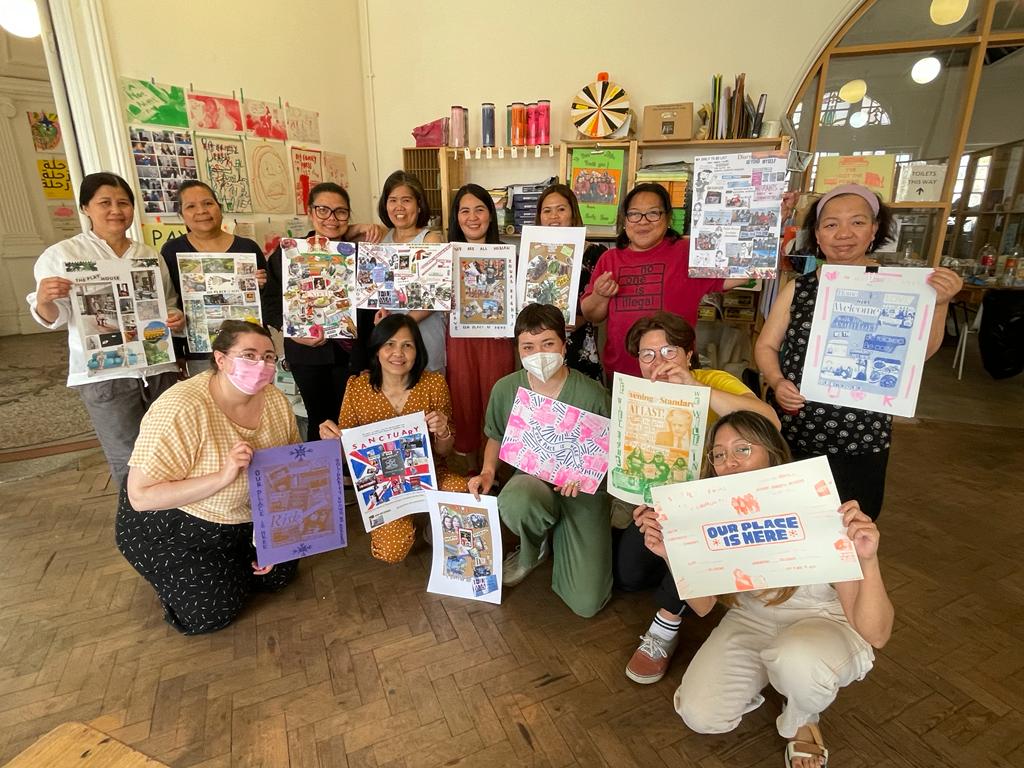 We are grateful to all participants for their generosity and trust during these workshops! We hope to work together again soon.